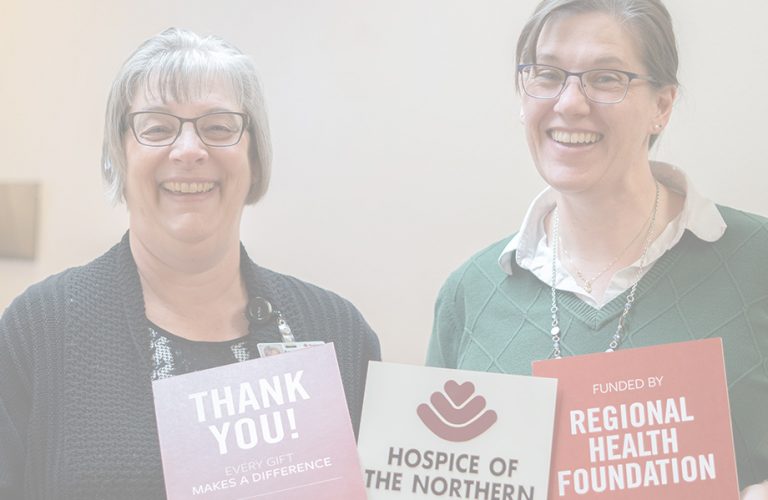 Monument Health Home+ Hospice programs provide compassionate, palliative and supportive care for terminally ill people with an end-stage disease process and limited life expectancy. Hospice offers physical, emotional and spiritual care for both the patient and his or her family. Hospice is a philosophy of care that provides medical and supportive services to those who have a shortened life expectancy. These services are available for people of all ages. Donations to Hospice programs help purchase the needed equipment and patient comfort items in the Northern Hills, Southern Hills and Rapid City.
Annual events held by Monument Health Foundation include: Tree of Lights, Hospice Ball and Blingo Bingo.
Upcoming Events
Northern Hills Hospice Ball
Please join us at the 23rd Annual Northern Hills Hospice Ball on Saturday, Feb. 29 at the Spearfish Holiday Inn and Convention Center. The Monument Health Foundation is proud to be a part of Hospice of the Northern Hills and its commitment to making a lasting difference in the lives of our patients and families. The generosity of donors has allowed our compassionate team of caregivers to provide the highest level of care with dignity, honor and respect.
All proceeds from the Hospice Ball help provide special equipment, programs and items for patient comfort and care.
Tickets are available at the Monument Health Foundation, 2925 Regional Way, Suite 100, Rapid City, SD 57701, by calling 605-755-9191 or by clicking the ticket link below.
Formal or cocktail attire. Please RSVP by February 17, 2020.
Lucille's Story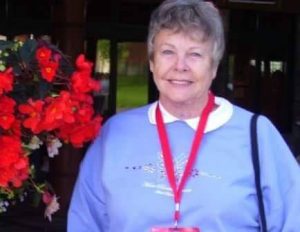 Our mom, Lucille Ann Hilbig Pritchard, was recently in the hands of the wonderful caregivers at Hospice House. Everyone took the time to get to know Mom, and to find what made her comfortable during this hardest time at end of life. The room was filled with love and kindness as they would check on her and the family that stayed with mom through the day and late into the night, while respecting privacy. It was an amazing experience, and our family is so thankful for these "earth angels" that were there when we needed them the most. Mom passed away on February 6, 2019. We had a Celebration of Life on Mom's birthday, March 8, with family and friends gathered together as her Memorial Leaf was placed in her loving memory along the Wall of Trees in the Great Room, next to Memorial Leaves of our dad, Lee Colbert, and Mike's mom, Roberta Modrick.
Thank you to everyone at Hospice House from our family.
Love,
Daughters and Sons-in-Law: Lisa and Mike Modrick, Julie and Michael Naumann, Lana and Jim Sternhagen, Kris Reiling, Jeri and Bob Trostheim
Loving Husband Elmer Pritchard
Grandchildren: Amanda, Allen and Aaron Sternhagen, Natasha Naumann, Nicolle Naumann and Chris Burr
Great Grandchildren: Delilah and Maddox Burr
---
Terry's Story
Throughout his life, Terry Mahaffy was a robust, hard-working man who loved his family, enjoyed driving trucks and kept
his Nemo Road home immaculate. "It was painful to see all of that slip away as he succumbed to Alzheimer's Disease," said Terry's wife, Valerie.
"It's an evil disease. Very cruel. The poor guy. He couldn't help it," she said. Two months after his June 25, 2018 death, the ordeal was still painful for her to recall.
Alzheimer's is a degenerative brain disease that affects memory, thinking and behavior. As the disease progressed, his weight dropped from a healthy 185 pounds to just over 130 pounds. He became confused, delusional, paranoid and all but impossible to take care of. He needed help with the most basic body functions.
Valerie had promised to keep Terry at home as long as possible. Even with help from Terry's daughter, other family members and friends, Valerie feared she couldn't keep that promise.
One day she heard a radio commercial for Monument Health Home+ Hospice. It changed her life.
She learned hospice was not just a building where certain diagnosed patients spend their final days. Hospice is a philosophy of care that provides medical and support services to patients at the end of their lives – in their own homes when possible. The emphasis is on comfort and quality of life.
In May of 2018, the hospice caregivers went to work. A social worker once a week. A nurse twice a week. Someone to help him bathe twice a week. Volunteers when needed. "Just to go out for 10 minutes was such a relief," Valerie said. Often it was the same people on every visit, and Terry became more comfortable around them.
Finally, on a Monday in late June, the nurse told the family it was time to stop food and water for Terry. A short time later, he went into a coma. On the following Monday, he passed away. That week was a time of peace and togetherness for his family and friends. Throughout the week, hospice was there to help.
"They were just amazing. I praise them to the moon and back," Valerie said. "Hospice is such an amazing program. They took off much of the stress."