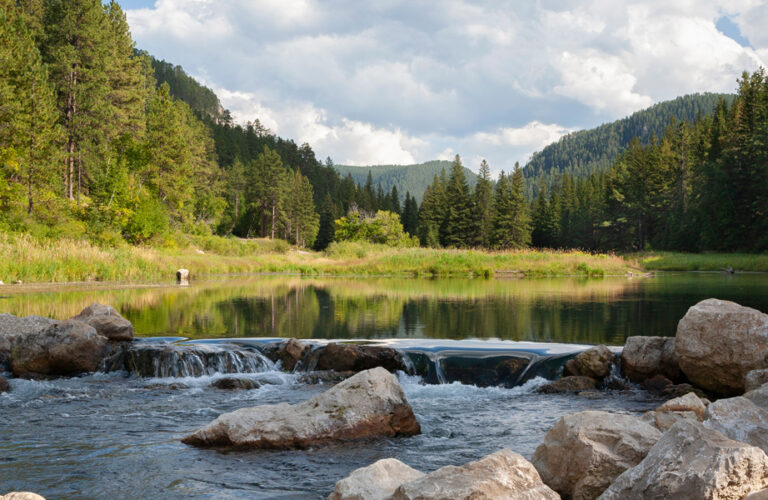 At Monument Health you'll join a team of highly skilled physicians that is committed to advancing care in our region. Our physicians have robust practice opportunities in a very broad service area that includes patients from South Dakota, Montana, Wyoming, Nebraska and North Dakota.
A Message from our Chief Medical Officer
Welcome, and thank you for your interest in Monument Health. Physicians from all around the country and the world have chosen Monument Health and the Black Hills to be their home.
As the largest health care system in western South Dakota with a uniquely broad service area, our physicians enjoy a wide scope of practice opportunities in both rural and urban environments. We value innovation and collaboration, and we want providers to achieve their professional goals. Doctors have a strong presence in our governance structure, setting us apart from other health care systems. Our physicians not only push our organization to operate at the highest possible level of quality – they help set our strategic direction.
The benefits of working for Monument Health don't stop once you leave the operating or exam room. Doctors and their families love the Black Hills lifestyle. I hope we get the opportunity to visit with you further. Thank you for considering Monument Health.
Brad Archer, M.D.
Chief Medical Officer
Our medical culture is progressive and innovative. Rapid City Hospital is the only Level II Trauma Center in western South Dakota. Our surgeons are trained in the latest robotic surgery advancements. Providers use Epic, the latest in medical records technology. Life-changing clinical trials and research projects are underway at our award-winning Heart & Vascular Institute.
And the best part – our physicians and their families love living in the Black Hills, one of most beautiful and historic regions of our country. You'll love our schools, our people and our culture. Learn more about Monument Health here.
Living in the Black Hills
The Black Hills is a picturesque part of the country well known for its national monuments, outdoor activities, family friendly adventures and welcoming communities.
Communities in the Black Hills experience all four seasons – all are breathtaking and filled with fun events and leisurely activities.
Explore our Current Openings:
Sorry! No careers matched your search.
Contact Us
For more information on physician practice opportunities, contact Susan Weber or upload your CV and we will be in touch shortly.