Monument Health Sports Performance Institute Powered by EXOS leverages its proven methodology and award-winning facilities to revolutionize your life and transform how you perform, look, and feel each day.
Whether you want to increase your energy, run your first 5K, lose 10 pounds or just feel stronger, we can help you reach your goals. Our EXOS team offers performance training and nutrition services that allow teams, individual athletes and active adults to reach their peak performance.
Memberships
All of our memberships are open to the public! Interested in trying it out? Sign up for a free 7-day trial > here.
Limited Performance Membership
2x classes/week (EXOS or Group Fitness)
4x Nutrition Consults/year
Initial strategy session with performance team
Unlimited access to gym

Performance Quotient
Sign Up for 3 Months
Unlimited Performance Membership
Unlimited EXOS and Group Fitness classes
8x Nutrition consults/year
4x Performance coach consults/year
4x 30-minute massages/year
Unlimited access to gym

Performance Quotient
Sign Up for 3 Months
Youth Sports Performance Membership
Unlimited EXOS Sports Performance classes

Unlimited access to gym with parent supervision
Performance Quotient
Sport-specific performance coaching
Foundational nutrition coaching
Sign Up for 1 Month
High School Sport Performance Membership
Unlimited EXOS Sports Performance classes

Unlimited access to gym
Performance Quotient
Sport-specific performance coaching
Sign Up for 1 Month
Ask us about family memberships. Monument Health caregivers: please call for preferred pricing. 
Programs
ADULT EXOS
High energy class includes a dynamic warm up, strength training, cardio intervals and metabolic conditioning, as well as mobility and recovery techniques.
HIGH SCHOOL/YOUTH SPORT PERFORMANCE PROGRAM
Sports Performance Training prepares the athlete to get the most out of their bodies by increasing strength, endurance and flexibility leading to increased productivity on the court/ field and decreasing injury. Athletes will work in small groups with coaches to ensure training is done correctly and efficiently. Ages 10-18 years old. All skill levels welcome
COLLEGIATE/PRO PROGRAM
Collegiate/Pro programs offer support from performance specialists to help collegiate athletes maximize their physical performance when they return to campus. These programs focus on building strength, power, speed, quickness and endurance specific to each sport and athlete. We also create greater mobility and flexibility to decrease injury potential. As a collegiate athlete, you're challenged every day to perform at the highest level against the best competition in the country. It's essential to be prepared physically and mentally to gain a competitive edge and enjoy a successful career.
POWER FLOW YOGA
A powerful, energetic form of yoga where you will fluidly move from one pose to the next while connecting your breathing to the movements.
CYCLING
This cycling class has you climbing hills, sprinting and jumping for more. All levels welcome. Novice cyclist should arrive 10 minutes before class, to speak with a team member. Limited to 7 spots per class.
HIIT CYCLING
Our regular Cycle class, only packed into 30 minutes of High Intensity Intervals. Quick bursts followed by short rest sets will get you an excellent workout. Novice cyclist should arrive 10 minutes before the start of class to speak with a team member. Limited to 7 spots per class.
All skill and ability levels welcome.
BUSINESS PROGRAM
By learning your unique challenges and aspirations, we can develop a program tailored to your business, team, or organization.
Contact Monument Health Sports Performance Institute Powered by EXOS for availability.
TACTICAL & FIRST RESPONDER PROGRAM
Members of our U.S. military, including marines, sailors, soldiers, airmen and coast guardsmen, are valuable assets to the country. To help decrease injury, optimize performance and extend their careers, we offer one-of-a-kind training catered to their needs. In addition to performance training, we offer return-to-duty programming for injured and wounded service members.
Contact Monument Health Sports Performance Institute Powered by EXOS for availability.
Download Class Schedule
Mindset
Mindset is about achieving a state of mind that allows you to perform at your best. We deliver simple strategies that help upgrade your everyday behaviors and improve your health – one step, one meal, one workout, and one day at a time.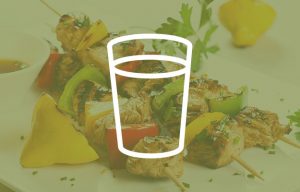 Nutrition
Food is fuel for the body and brain. Fueling cuts through the latest diet marketing hype. It's about consuming what fuels the body best. The balanced consumption of sustainable nutrients that is enjoyable and personalized to fuel the brain and body for optimal performance and drive desired outcomes
Movement
Both incidental and structured movement with a balanced blend of mobility, stability, strength, power and conditioning – essential to sustaining proper positions through clean movement patterns with appropriate levels of power.
Recovery
The mind and body repair, recharge, and upgrade during rest. Recovery strategies must be employed throughout each day, week, month, and year. Recovery is the process by which one returns to a state of balance through regeneration methods after incurring a negative mechanical, neural, metabolic or psychological stress load.
About EXOS
Success at the gym isn't just about dominating your workout. When you train at EXOS, you'll reap the benefits of expert coaches and a positive environment that's all about breaking a sweat with good form and smart movement. Classes are high energy. Training is innovative. And you're always empowered to achieve your new personal best.
Since 1999, EXOS has been pioneering human performance for elite athletes, U.S. military special operations forces, and innovative global corporations. EXOS designs and delivers health and performance game plans that guide people to achieve higher levels of success. Focused around its four pillars of Mindset, Nutrition, Movement and Recovery, EXOS has supported:
NFL Draft Picks
7 #1 NFL Draft picks, 165 first rounders and 838 all-time draft picks
Fortune 500s
Innovative Fortune 500 companies around the world
World Cup Champions
2014 World Cup champion – Germany
Gold Medalists
93 medalists at the 2012/2016 Olympics
Healthy Lifestyle

Individuals of all walks of life who are looking to live a healthy and performance-driven lifestyle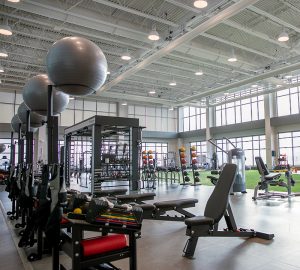 Gym Hours
Monday – Friday: 5 a.m. – 7 p.m.
Saturday: 7 a.m. – 12 p.m.
Sunday: 8a.m. – 12p.m.
Download our app
Signing up for classes is easy through our app!
We are hitting all my goals every time I have class. Kyle is an outstanding instructor who maintains a perfect balance between all participants.
Chris helps make adjustments to fit my needs as I recover shoulder surgery and a broken foot. I am getting stronger, range of motion returning and of course mentally improved after work out in launch program. Thank you Mr. Chris!!
Great class! It was my first class at EXOS and Kyle was so helpful and willing to answer any questions I had.