Shockwave therapy is a technique used in orthopedics, physical and occupational therapy, and sports medicine. It is a non-surgical, non-invasive therapy that transmits focused acoustic waves to the affected tissue. These waves stimulate the body's natural healing mechanisms to aid in the reduction of pain, restoration of normal tissue function, and reducing the need for medications and/or significant activity modification.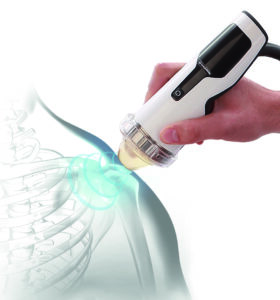 Benefits of Focused Shockwave Therapy
Short treatment time
Deep tissues can be reached
Non-invasive and no known significant adverse effects
Precise & targeted application
Results in few treatments
Alternative to medication
Interested in treatment?
Talk to your Monument Health therapist at either of the following locations.