Experts in Kidney Care
Monument Health's nephrologists offer comprehensive care for acute and chronic kidney failure, severe hypertension and salt and water metabolism issues. Our board-certified specialists are also well-trained and experienced to treat patients after transplant surgery.
In addition to inpatient and outpatient care in Rapid City, we offer outreach clinics at dialysis centers in Spearfish, Pine Ridge, Porcupine, Rosebud, Eagle Butte, Fort Meade and Hot Springs.
Our nephrologists treat:
Acute and chronic kidney failure
Blood in the urine
Blood pressure disorders
Electrolyte disorders
Hypertension
Kidney disease
Kidney stones
Transplant patients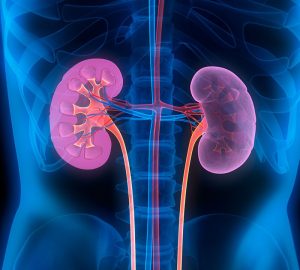 Chronic Kidney Disease
Kidney disease does not normally produce symptoms until it has reached advanced stages. Common causes include diabetes, hypertension (high blood pressure), inherited or genetic diseases and side effects from medication. Proper medical treatment can help prevent and manage kidney disease. If you believe you are at risk, please speak to your doctor – and seek annual screenings. We will work with your doctor to diagnose and treat kidney disease, and establish a comprehensive care plan.
Dr. Raymond is very concerned and involved in my care. He always has good suggestions for care and diet and is well informed about my current condition.
The last time I saw Dr. Okundaye was six months ago, but when he entered the exam room he greeted me as if I had seen him a week ago. He asks questions and allows me time to answer. He listens to me and includes me in my care.