Experts in Kidney Care
Monument Health's nephrologists offer comprehensive care for acute and chronic kidney failure, severe hypertension and salt and water metabolism issues. Our board-certified specialists are also well-trained and experienced to treat patients after transplant surgery.
In addition to inpatient and outpatient care in Rapid City, we offer outreach clinics at dialysis centers in Spearfish, Pine Ridge, Porcupine, Rosebud, Eagle Butte, Fort Meade and Hot Springs.
Our nephrologists treat:
Acute and chronic kidney failure
Blood in the urine
Blood pressure disorders
Electrolyte disorders
Hypertension
Kidney disease
Kidney stones
Transplant patients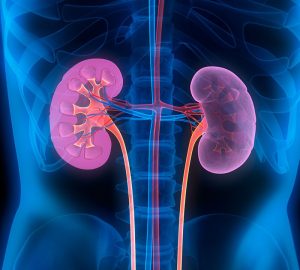 Chronic Kidney Disease
Kidney disease does not normally produce symptoms until it has reached advanced stages. Common causes include diabetes, hypertension (high blood pressure), inherited or genetic diseases and side effects from medication. Proper medical treatment can help prevent and manage kidney disease. If you believe you are at risk, please speak to your doctor – and seek annual screenings. We will work with your doctor to diagnose and treat kidney disease, and establish a comprehensive care plan.
Nice office, courtesy staff, get you in and out in a decent time, and the Dr will spend as much time with you as needed.
I went to Iverson PA, she is excellent and wonderful, caring, so glad I went to her. Her nurse is awesome also. Highly recommend to anyone who needs to have kidneys checked out. Great team to work with.
Dr. Henao was very personable and took the time to explain my condition and the treatment he was prescribing. It felt like he genuinely cared about me as a patient which is very hard to find these days.