Monument Health's Concussion Team integrates multiple disciplines to care for athletes, workers and any community members who suffer head trauma, traumatic brain injury or concussion.
Our goal is to provide a comprehensive and coordinated team approach to help you or your family member get the best concussion care in the region.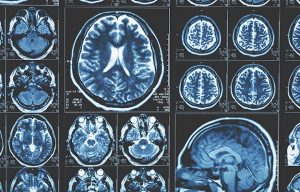 Diagnosis and Treatment
When you have sustained a head injury, our qualified concussion management team will use an advanced pathway of evidence-based care to begin your diagnosis and treatment. This will include neurocognitive evaluation and treatment utilizing advanced technology and evidence-based medicine. This modern approach will determine treatment options that will help you on the path to healing.
Certified Concussion Program
Our concussion care team is proud to partner with ImPACT® (Immediate Post Concussion Assessment and Cognitive Testing) to guide the monitoring, testing and treatment of each patient.
ImPACT® is the only FDA-approved concussion assessment tool for ages 5 to 59. It allows our athletic trainers, sports medicine specialists, and other ImPACT® trained providers to properly aid our partner sports programs as well as our community in post-concussion evaluation and treatment.
Concussions left untreated can lead to ongoing difficulties with life's activities – that's why it's important to seek care if you've had an injury. Bringing you advanced concussion care and brain injury management, the experienced team at Monument Health is here when you need us.
Your doctors are world class. Really. From your front office, technicians and nurses you are well supported with the same standard the doctors practice. Clearly you are a team of professionals that care deeply and honor their oaths of duty.
New to South Dakota and needed a primary care doctor. Easy to link my info within Mychart, and scheduled an appt. Had all my concerns addressed and was treated respectfully and in a very timely manner…..highly recommend Monument Health and their staff!
Excellent job on my knee surgery, excellent bed side manner, and patiently answered all of my questions.