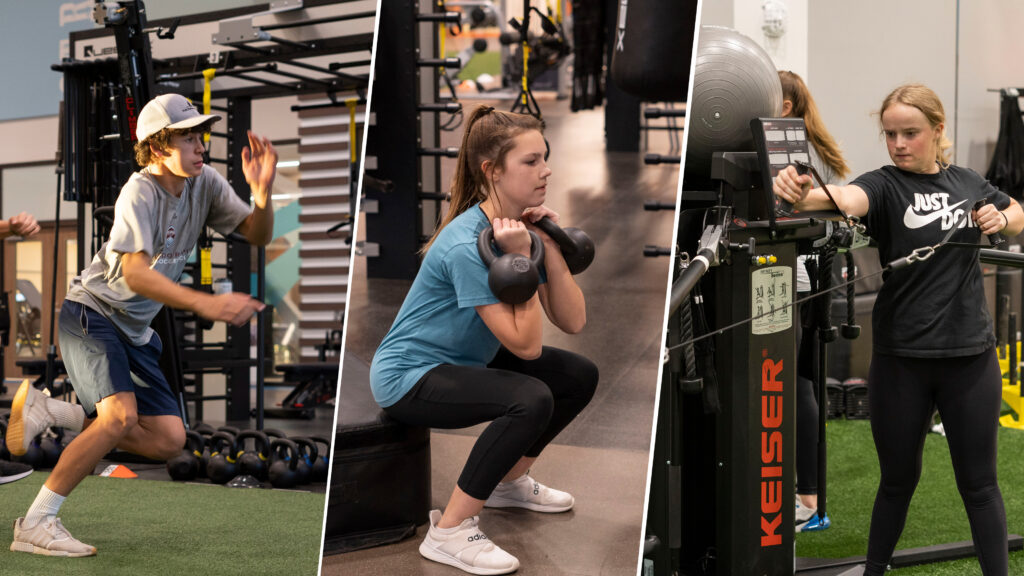 There's an easy test to find the hardcore football fans in a group. Simply ask, "what's a combine?" Most people refer to an agricultural combine for harvesting grain. The true football fans, however, will tell you about the NFL Scouting Combine. If you're unfamiliar with the invitation-only event, it's a four-day showcase where NFL scouts, coaches and general managers can evaluate college football players.
"These are some of the most impressive college football athletes in the country, running through physical, professional and even medical challenges," said Kyle Wheeldon, General Manager of Monument Health Sports Performance Institute powered by EXOS. "Some of the key drills at the combine are a 40-yard dash, vertical and broad jump, bench press, a three-cone drill and a 20- and 60-yard shuttle." Coaches, scouts and managers also have an opportunity to speak with potential future players during an interview session.
"This summer, Monument Health and Hardrocker Performance are taking a page from the NFL's playbook and adding the Combine experience to our Sports Performance Camp." Kyle explained. "This is a six-week immersive camp for middle school and high school student athletes in every sport — Football, Basketball, Volleyball, Baseball, Soccer, Hockey and Track and field — that will help them maximize speed, agility, strength and power."
The Athletic Performance Camp leads up to the Monument Health Hardrocker Combine powered by EXOS, where the best athletes in the Black Hills will compete in the same events as the NFL Combine. One lucky winner will win a trip to join the EXOS team and the NCAA Combine athletes at the 2024 NFL Combine at Lucas Oil Stadium in Indianapolis.
"You won't find another athletic performance combine in the Black Hills with as robust of a testing protocol as ours. Others might have a few field tests, but we measure an athlete's ability to express force, their acceleration and absolute speed qualities, as well as their ability to change direction. We are truly measuring performance at a professional level," Kyle said.
The six-week performance camp begins on June 12, along with a three-week camp beginning on July 10, and culminates with the Monument Health Hardrocker Athletic Combine on July 28. For more information or to register, click here.