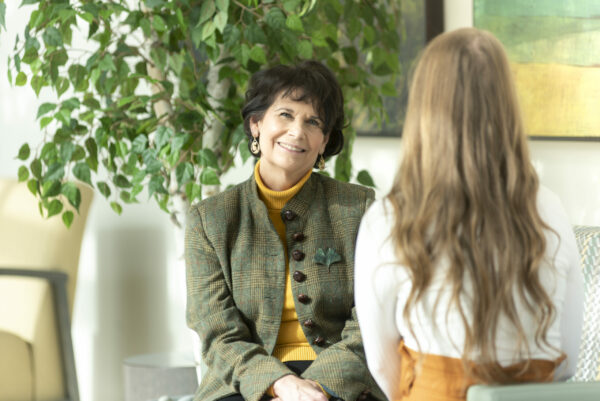 The South Dakota Healthcare Human Resource Association, or SDHHRA — an affiliate of the South Dakota Association of Healthcare Organizations (SDAHO) — has recognized Marcia Taylor, RN, Clinical Experience Coach, with the Spirit of Service Award.
This award recognizes an employee who has performed above and beyond the call of duty and has shown extraordinary acts of kindness in the community and/or for patients, visitors or fellow employees. Nominees embody the "spirit of service" through the qualities of kindness, respect, loyalty, dedication and hospitality — all qualities exemplified by Marcia.
Marcia has been in a number of roles in her almost 50 years of service at Monument Health, but as Clinical Experience Coach, she works to ensure that our patients have the best experience possible. This includes providing valuable guidance in clinical situations as well as working with patients, families and fellow caregivers to find the best plan of care.
"Marcia is a tireless advocate for patients and their families. Throughout the COVID-19 pandemic, we have had a lot of discussions about Monument Health visitor policies," said John Pierce, President of Rapid City Hospital and Market. "We had to ask if we should allow visitors, how many we should allow, if we make exceptions for some patients or if some departments are different than others. Marcia's concern always centered around what was fair for patients and their families."
From making arrangements for families of COVID-19 patients to thank caregivers for the care they provided to loved ones, to helping create a program that placed 200 iPads in patient rooms — allowing families another way to communicate with the patient, so that they wouldn't feel so isolated — Marcia always strives to do what's best for patients and families.
"First of all, it's an honor," said Marcia. "But I'd also say that there's nothing we can do in health care without the effort of an entire team. So I feel that this really goes to the entire organization. We are really showing how Monument Health serves our communities." She continued; "SDAHO brings us together, as a unified state. It's also an honor to be part of an organization that looks way beyond just one or two communities — they're working to address all of the incredible challenges we face in such a frontier state. It's exciting, and an honor to be a part of that."
Marcia was also featured in the cover story in the Winter 2020 issue of Monument Health Magazine.